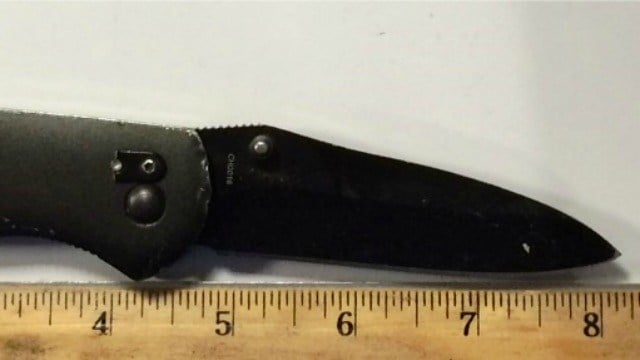 A New Haven man was caught with a knife in his wheelchair. (Transportation Security Administration)
NEW YORK, NY (WFSB) -
A New Haven man was caught Thursday with a concealed knife in his wheelchair at a New York airport.
Officials said the New Haven resident, whose identity has not been released, was stopped at a security checkpoint at LaGuardia Airport.
While TSA officials were screening the man's wheelchair, they found a folding knife concealed inside seat cushion.
The man claimed that he was a fisherman and that he misplaced it and it somehow became lodged in the chair.
He was cited on a state weapons charge, according to officials.
They said he was permitted to board his Atlanta flight after a thorough screening.
Travelers who bring weapons to checkpoints are subject to possible criminal charges and penalties.
Copyright 2016 WFSB (Meredith Corporation). All rights reserved.