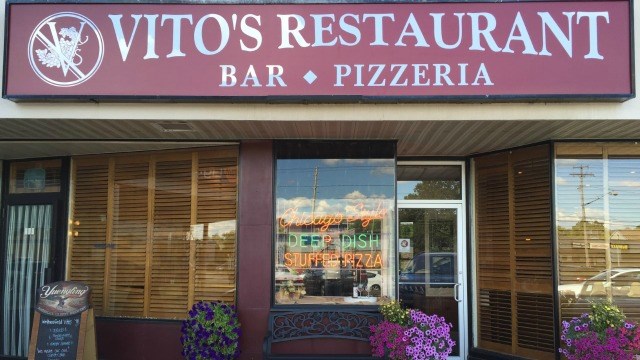 Anne Maffucci, co-founder of Vito's Restaurant Group, died Wednesday. (WFSB)
WETHERSFIELD, CT (WFSB) -
Wethersfield is mourning the loss of the founder of Vito's Pizza who died Wednesday.
Ann Maffucci, 82, of Wethersfield died after a long battle with Alzheimer's.
Maffucci opened the first Vito's Pizzeria and Restaurant in Wethersfield with her husband Vito "Bill" Maffucci in 1978.
The couple went on to create Vito's Restaurant Group and open two more restaurants.
"She was an incredibly dynamic person and she was an entrepreneurial trailblazer in business ever since she was a teenager. Anyone who had the pleasure of meeting her would say that she was a true life force. She had passion and enjoyed everything she did and lived her life the way she wanted to. As a son, I was truly blessed that God picked her to be my mother," said her son Rob Maffucci, who now owns Vito's Restaurant Group.
A funeral will be held on September 7 at 9 a.m. at the D'Esopo Funeral Chapel in Wethersfield.
Calling hours will be September 6 from 4 to 8 p.m.
The family asked that in lieu of flowers, donations may be made in her Maffucci's memory to the Alzheimer's Association in Southington.
Copyright 2016 WFSB (Meredith Corporation). All rights reserved.