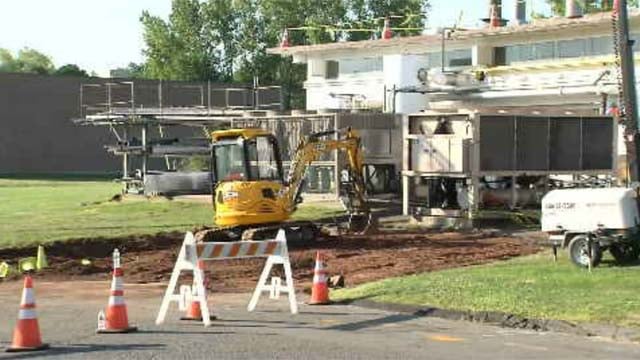 SOUTHINGTON, CT (WFSB) -
Wells in Southington were turned back on Friday after a chemical spill into Quinnipiac River.
On Aug. 24, hundreds of gallons of a cancer-causing chemical called hexavalent chromium spilled out of the Light Metals Coloring Company. State and local crews worked for days to clean up the 350 gallons of hexavalent chromium.
The cancer causing chemical spilled off the roof after a heating jacket tank cracked and flooded a boiler.
Department of Energy and Environmental Protection conducted its remediation process and reviewed samples from Quinnipiac River. The two nearby wells were shut down, but after the test results reopened.
On Friday, the Southington Water Department said they are "confident there is no imminent threat to its ground water supply."
"SWD will continue to perform weekly samples of the Quinnipiac River and the well sites for the next three months, at which time the Department will assess if monitoring will continue based on these results," Southington Water Department Superintendent Frederick W. Rogers said in a statement on Friday.
Fishing and eating fish from nearby parts of the Quinnipiac River was banned, and that's been lifted. Work ceased as the company's roof was removed. Over the weekend, it's been replaced.
Copyright 2016 WFSB (Meredith Corporation). All rights reserved.