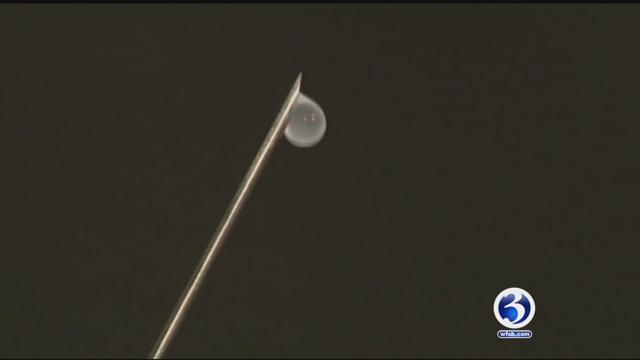 Connecticut's chief medical examiner says drug overdose deaths involving the powerful painkiller fentanyl continue to increase in the state. (WFSB file)
FARMINGTON, CT (AP) -
Connecticut's chief medical examiner says drug overdose deaths involving the powerful painkiller fentanyl continue to increase in the state.
Dr. James Gill on Friday released accidental drug overdose data for the first half of the year. He says that of the 444 overdose deaths in Connecticut from Jan. 1 to June 30, 223 involved fentanyl. That's already more fentanyl deaths than the 188 total for all of last year.
Gill says the overdose death projection for the state in 2016 is 888, more than the 729 overdose deaths last year.
The medical examiner says heroin and cocaine deaths also have increased, and many of them involved fentanyl.
Gill says many people who have overdosed thought they were buying cocaine or heroin, but instead received a substance containing fentanyl.
To read the latest stats, click here.
Copyright 2016 The Associated Press. All rights reserved. This material may not be published, broadcast, rewritten or redistributed.