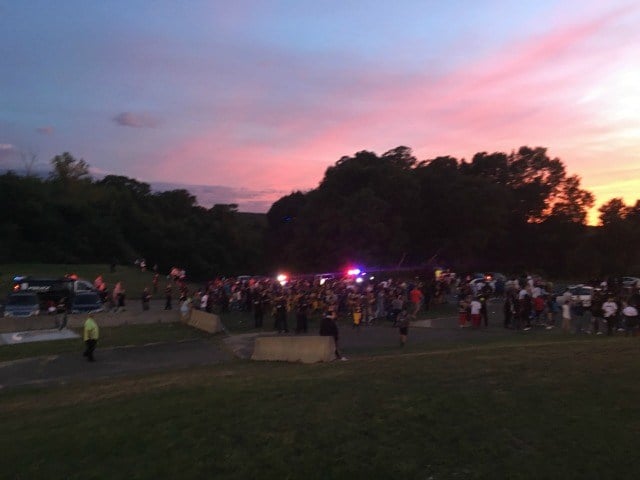 (Nicholas Salerno)
WATERBURY, CT (WFSB) -
Four juveniles were arrested after a fight at the Waterbury Football Jamboree on Friday evening.
Around 6:40 p.m., police were called to Crosby High School and were confronted by a disorderly crowd when they arrived.
According to police, fights were breaking out in various locations and people were running in different directions.
Officers formed a perimeter around the fights and slowly began removing the crowd from the school's campus.
The officers remained on the scene for about 90 minutes. Two patrol officers stayed on the campus after everyone left to ensure the safety of the school.
Two female juveniles and two male juveniles were arrested. Their names were not released because of their ages.
Copyright 2016 WFSB (Meredith Corporation). All rights reserved.