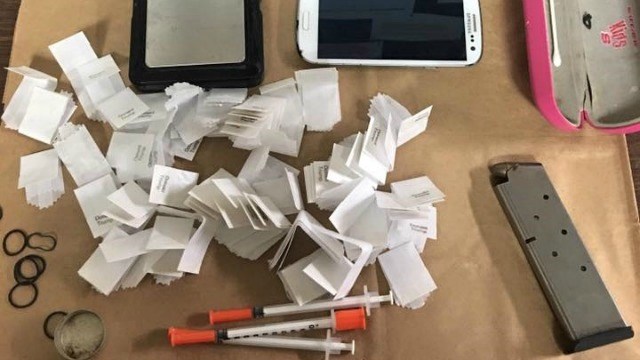 BROOKFIELD, CT (WFSB) -
Police said two man were arrested for heroin possession in Brooklyn Saturday.
Officials said David Leach, 29, and James Sorel, 36, of Brooklyn, were arrested after their car was approached by police.
Police said a drug sniffing dog alerted officers to drugs.
Officers found 80 packets of heroin prepackaged for sale including hypodermic needles, a digital scale and a cell phone.
Both men were charged with possession of heroin, intent to sell and possession of drug paraphernalia.
They were held on a $20,000 bond.
Copyright 2016 WFSB (Meredith Corporation). All rights reserved.