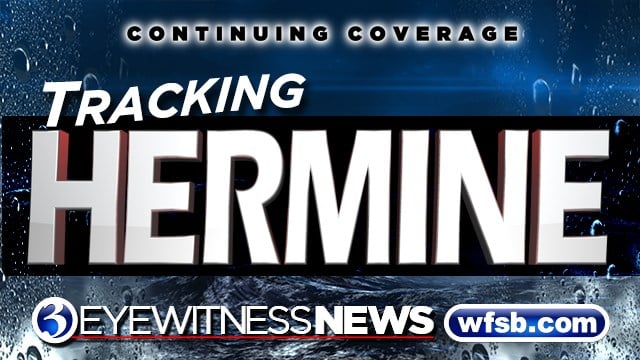 FAIRFIELD, CT (WFSB) -
Residents in the beach area of Fairfield are being advised to move their motor vehicles to higher ground this weekend because of the threat of wicked weather.
Edward Street residents were warned to move their vehicles to "higher ground." The commuter lot on Millplain Road has been made available during the storm.
Tropical Storm Hermine is expected to hit Fairfield beginning on Sunday afternoon and continue through late Tuesday. Fairfield officials said the "coastal areas may experience moderate flooding," "with wind gusts ranging from between 50 and 60 MPH," which could cause possible "extended power outages."
Residents were advised to prepare for the possible impact and should continue to monitor the situation.
Authorities released these tips on how to prepare for the possible impact:
Prepare your evacuation plan, including pets, transportation routes and destinations.
Keep all trees and shrubs well trimmed and clear loose and clogged rain gutters and downspouts.
Stay informed! Listen to a NOAA weather radio or check local forecasts and news reports regularly.
Bring in all outside furniture, decorations, garbage cans, etc.
Turn off propane tanks.
Fill the bathtub or buckets with water to use for cleaning and flushing toilets, if directed to do so.
Keep your gas tank at least 3/4 full at all times.
Keep cell phones and other mobile devices charged. Remember, text messages can often go even if cell phone calls can't.
Keep your emergency supplies kit, including water, and copies of important documents, in a waterproof, portable container, in an easily accessible location.
If your basement may flood, move items off the floor and check sump pumps to ensure they're functioning properly.
For additional safety tips, visit www.ready.gov or http://www.flash.org/hurricanestrong/
To read the complete technical discussion, click here.
For more information, click here.
Copyright 2016 WFSB (Meredith Corporation). All rights reserved.