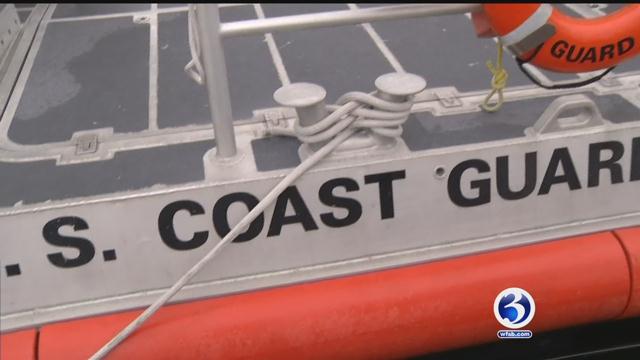 The Coast Guard urged boaters to give themselves enough time to return to shore. (WFSB)
NEW HAVEN, CT (WFSB) -
With the possible impact of Hermine on Connecticut, the Coast Guard said they were stepping up their patrols.
The Coast Guard urged boaters to give themselves enough time to return to shore, so they don't get caught in potentially rough waters.
Officials said it is also important to let someone on shore know when you're expected to return.
"Weather can change quickly, and it can surprise you and if you're already quite a distance out, the time to get back maybe more than you expect," Andrew Tucci with U.S. Coast Guard said.
A few more tips from the Coast Guard are as follows:
Check you supplies on board
Make sure the lights work
Leave the alcohol behind.
Copyright 2016 WFSB (Meredith Corporation). All rights reserved.