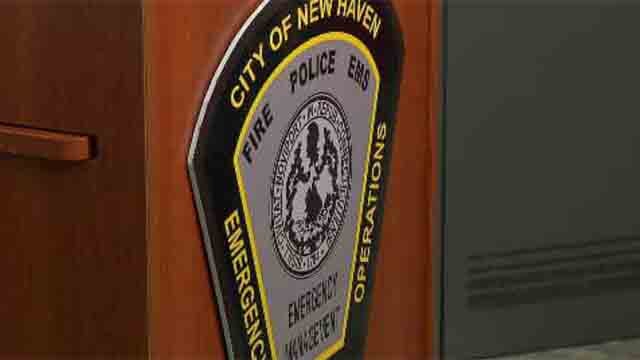 New Haven officials prepared for the impacts of Hermine. (WFSB)
NEW HAVEN, CT (WFSB) -
As post-tropical storm Hermine continues to progress, towns and cities have been preparing for what impact may come our way.
In New Haven, officials said potential emergency shelters have been designated and coordinated with the American Red Cross, and other city workers are standing by incase their services are needed.
The annual New Haven Road Race scheduled for Monday is still on.
Officials in New Haven are "working with race organizers to ensure the safety of all participants and spectators and will change plans for the race accordingly," a press release said.
For New Haven, officials said the greatest concern is coastal flooding that could result at high tides, which could be three to four feet higher than normal, along with gusty winds.
"Residents are encouraged to call 911 with reports of any downed power lines; residents are also encouraged to have an emergency evacuation plan in place, an emergency communications plan in place, and an emergency supply kit prepared should the forecast track of Hermine suddenly change," officials said.
Follow the latest updates on post-tropical storm Hermine here.
Copyright 2016 WFSB (Meredith Corporation). All rights reserved.