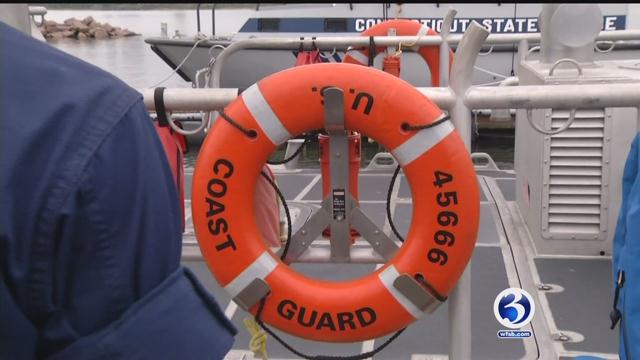 The U.S. Coast Guard has rescued three people from a capsized catamaran. (WFSB file photo)
NEW LONDON, CT (AP) -
The U.S. Coast Guard has rescued three people from a capsized catamaran.
When crews arrived at the scene near New London on Sunday they say they found two men and a woman in the water, clinging to the catamaran.
Crews pulled them to safety. No injuries were reported. Officials say all three were wearing life jackets.
The Coast Guard brought the people back to shore and towed the boat it.
Copyright 2016 The Associated Press. All rights reserved. This material may not be published, broadcast, rewritten or redistributed.