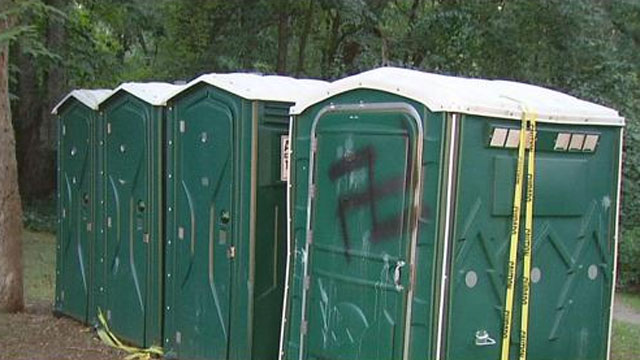 Police are investigating after vandalism at Eisenhower Park in Milford. (WFSB)
MILFORD, CT (WFSB) -
Police are investigating after vandals hit a park in Milford this weekend.
The incident took place Eisenhower Park.
Swastikas and other racial slurs were painted on walkways, bathrooms and other buildings there.
Parents in the area said this vandalism is becoming quite a concern.
"It's not good, then you got to explain what it means and what it stood for," John Franco-Milford, said. "It's not a good thing, especially in Milford. It's a good town.
If someone has any information on who may be responsible, they should call the Milford Police Department at 203-878-6551.
Copyright 2016 WFSB (Meredith Corporation). All rights reserved.