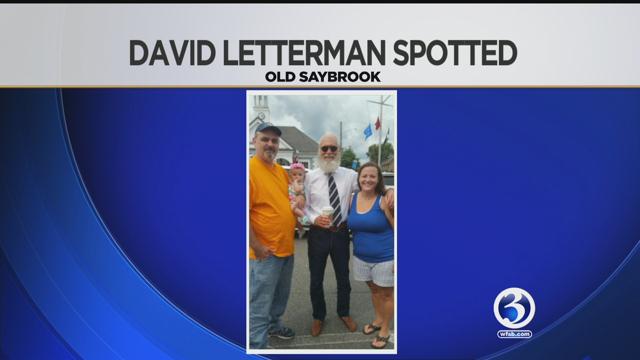 David Letterman was spotted in Connecticut this weekend. (WFSB)
OLD SAYBROOK, CT (WFSB) -
A Connecticut couple met a late night legend this weekend.
Bill and Kim Ramcke of East Haddam bumped into David Letterman on Saturday at a Starbucks in Old Saybrook. They recognized him after hearing Letterman talking to another person in the store.
"Just interesting to meet you know someone who had done TV, an icon from late night," Bill Ramcke said.
"It was pretty cool. It's nice to know we have a picture of someone that we watched on TV all the time," Kim Ramcke said.
The Ramckes asked Letterman if he's enjoying retirement and the late show host admitted that he's not a big fan.
Copyright 2016 WFSB (Meredith Corporation). All rights reserved