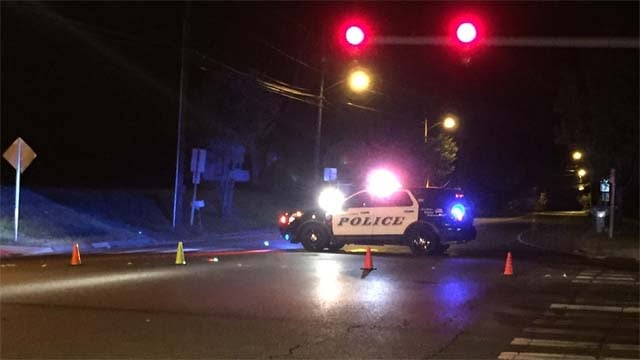 Serious crash closed Newfield Street on Thursday evening (WFSB)
MIDDLETOWN, CT (WFSB) -
Police identified the victims of a crash that left one dead in Middletown Thursday night.
Officials said William Fetter, 67, of Middletown was killed in a three car crash around Newfield Street and Fisher Road.
The crash occurred shortly before 7 p.m.
A man was killed in a crash on Newfield Street in Middletown on Thursday evening.
Three other people suffered minor injuries in the crash.
Police said Fetter was driving a Toyota Camry. He was stopped to make a left turn onto Fisher Road when a Honda Pilot hit the Camry from behind, causing the Camry to spin around and land in the southbound lane of Newfield Street. The Camry was then hit by a Volkswagen Passat that was traveling southbound.
Fetter was pronounced dead at the scene.
The driver of the Honda was taken to the hospital, as well as the operator of the Volkswagen. The passenger of the Volkswagen did not claim any injuries. No children were involved in the crash.
Police said the road will remain closed while traffic investigators remain on scene.
Copyright 2016 WFSB (Meredith Corporation). All rights reserved.