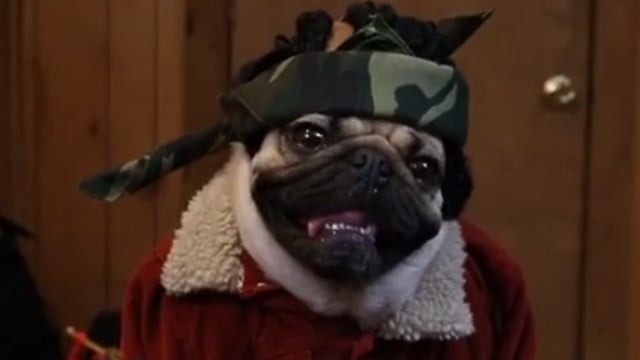 Doug the Pug in 'Stranger Pugs.' (Facebook photo)
(WFSB) -
Pug fans on the internet may be familiar with "Dog the Pug."
His latest adventure is a take on the Netflix hit series "Stranger Things."
"Stranger Pugs," starring Doug the Pug, debuted on Facebook Wednesday to much fanfare.
Though only 25 seconds long, it may be one of his most dynamic roles yet.
Check it out here.
Since its debut, the video has garnered more than 10 million views, 250,000 shares and 194,000 reactions.
Copyright 2016 WFSB (Meredith Corporation). All rights reserved.