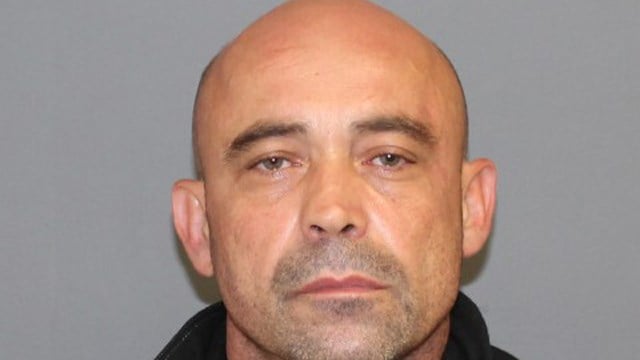 Steven Carloto. (Shelton police photo)
SHELTON, CT (WFSB) -
Police in Shelton said they arrested a man for burglarizing an Italian ice shop on Thursday.
They said Steven Carloto broke into the Rita's Italian Ice on River Road around 3:30 a.m.
Officers said he tripped a burglar alarm.
When they arrived, they said they found the front door lock damaged and a safe missing.
Surveillance video showed a dark BMW 3 series at the scene during the burglary, according to police.
Stratford police said they stopped the car in their town and arrested Carloto on an unrelated arrest warrant.
Police in Stratford said they found coin rolls from Rita's and burglary tools in the BMW.
Shelton police said they charged him with third-degree burglary, fourth-degree larceny, second-degree criminal mischief and possession of burglary tools.
They said he's a suspect in other commercial burglaries in Shelton and surrounding towns.
Police said more arrests are expected.
Copyright 2016 WFSB (Meredith Corporation). All rights reserved.