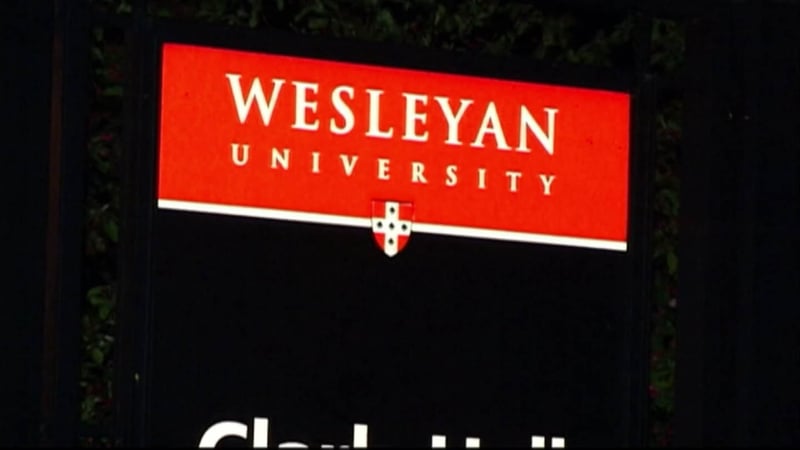 Break-in was reported at Wesleyan University. (WFSB photo)
MIDDLETOWN, CT (WFSB) -
Wesleyan University are being urged to close their windows and doors at night after a break-in into a residence early Friday morning.
The incident was reported at a residence in the 100 block of Church st. around 3:20 a.m. Police said an iPad was stolen during the incident.
Police said the suspect entered the residence through an unsecured window in a student's room.
During the break-in, police said the suspect "awoke occupants in the room and the suspect fled" from the room.
The man was wearing dark clothing during the break-in and had a bag.
Police are advising students to "be extra alert and report any activity that is suspicious to Public Safety promptly."
This incident is under investigation by the Wesleyan University Public Safety and Middletown Police Department. Anyone with any information is asked to call the Wesleyan University Public Safety at 860-685-3333.
Copyright 2016 WFSB (Meredith Corporation). All rights reserved.