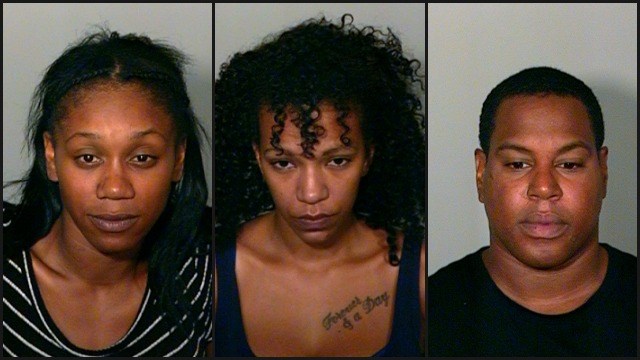 Rachel Garcia, Domonique Shankle and Joseph Mendoza were charged with 1st degree assault (New London PD)
NEW LONDON, CT (WFSB) -
Police said three people were arrested after they assaulted a New London man and then chased him into a stranger's apartment.
Officials said Rachell Garcia, 25, Domonique Shankle, 29 and Joseph Mendoza, 30, were in a convenience store on Broad Street when one of the assailants exchanged words with the victim.
The suspects assaulted the victim inside the store and continued to attack him as he attempted to flee the store.
The man ran into an apartment on West Street to escape.
The assailants found him and Garcia kicked open the front door of the apartment, according to police.
Officials said the three attackers dragged him out to the front porch and assaulted him until police arrived.
The victim was treated for multiple contusions but no life-threatening injuries.
Shankle, Garcia and Mendoza were charged with 1st degree assault and breach of peace.
Garcia was also charged with home invasion and 1st degree burglary.
Copyright 2016 WFSB (Meredith Corporation). All rights reserved.