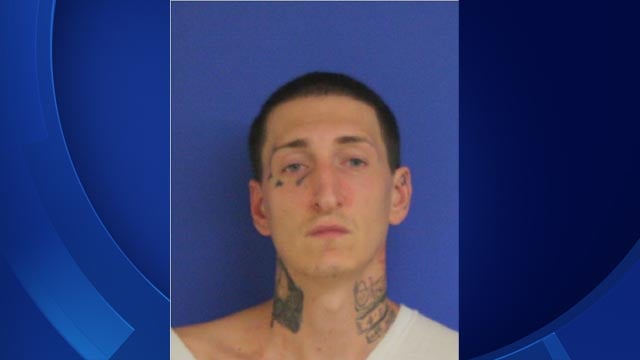 Anthony Dellamorte (East Haven police)
EAST HAVEN, CT (WFSB) -
An East Haven man was arrested twice in 24 hours.
Police said 28-year-old Anthony Dellamorte is accused of pushing his mother-in-law, and turning her room upside down to look for Xanax, last week.
When police arrested him, they said he spit on officers and tried to kick the windows out of the cruiser.
The next morning, police were called back to the house where they found Dellamorte violating a protective order and trying to find pills.
After his second arrest, police said he got out of his handcuffs, broke a cruiser camera and tried to fight officers.
Copyright 2016 WFSB (Meredith Corporation). All rights reserved.