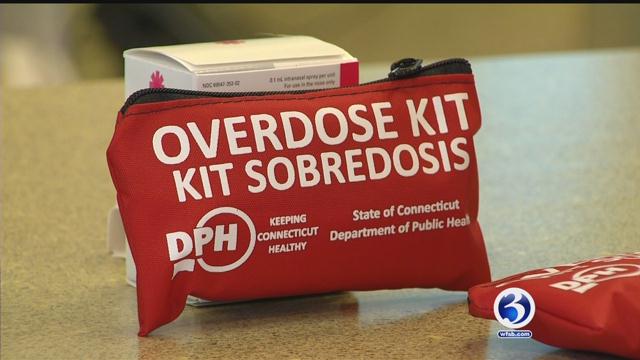 (WFSB)
HARTFORD, CT (AP) -
Gov. Dannel Malloy and members of Connecticut's Congressional delegation have announced the state will receive more than $5 million in federal funding to battle opioid addiction.
The Substance Abuse and Mental Health Services Administration grants will be used to increase access to treatment for addicts as well as strengthen efforts to prevent drug abuse.
Officials say one of the grants will provide $1 million annually for the next three years to expand medication-assisted treatment.
State Department of Mental Health and Addiction Services officials say medication-assisted treatment coupled with counseling is the best course for treating those dependent on heroin and prescription drugs.
The second grant will provide more than $350,000 a year for awareness initiatives regarding the dangers of prescription drugs for a period of five years.
Copyright 2016 The Associated Press. All rights reserved. This material may not be published, broadcast, rewritten or redistributed.