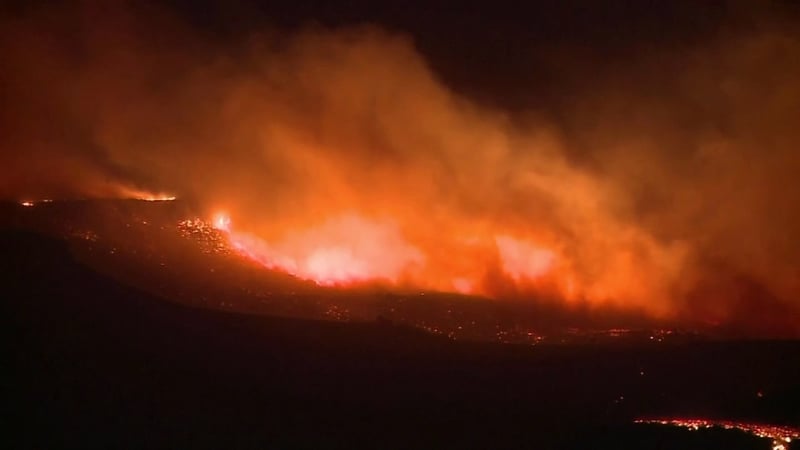 Firefighters from Connecticut traveled to Boise, ID to battle this wildfire. (WFSB photo)
MARLBOROUGH, CT (WFSB) -
Some Connecticut firefighters are returning home after spending two and a half weeks fighting wildfires out west.
The 20-member crew left for Idaho and Wyoming last month and fought 1,400 acres of wildfires between those two states.
They'll be returning to the Eastern District Headquarters of the Department of Energy and Environmental Protection in Marlborough.
The fire in Idaho began burning on Aug. 23. It consumed nearly 2,000 acres.
DEEP said it works closely with the U.S. Forest Service and maintains a roster of firefighters from around the state who've trained to fight forest fires anywhere in the country.
Six DEEP employees and 14 firefighters from Connecticut departments packed up a few weeks ago and left on Aug. 27. They traveled to Boise, ID with a team from Pennsylvania.
The team is expected to arrive in Marlborough at 11:45 a.m. on Wednesday.
Copyright 2016 WFSB (Meredith Corporation). All rights reserved.