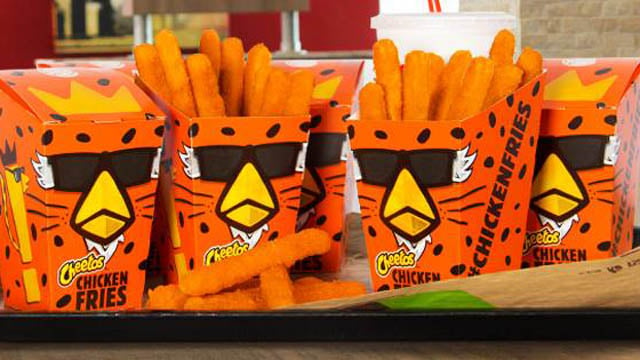 Cheetos Chicken Fries. (Burger King Facebook photo)
(WFSB) -
It's been dubbed chicken on the inside and dangerously cheesy on the outside.
Burger King began selling its latest creation, Cheetos Chicken Fries, on Wednesday.
Since it announced the menu item, the fries set the internet on fire with fans and critics alike.
A few of them even called for the return of the first Burger King and Cheetos endeavor, the mac-n-Cheetos, which were briefly sold earlier this summer.
The Cheetos Chicken Fries will cost customers $2.89 for a nine-piece order.
They're also only available for a limited time, according to Burger King.
Copyright 2016 WFSB (Meredith Corporation). All rights reserved.