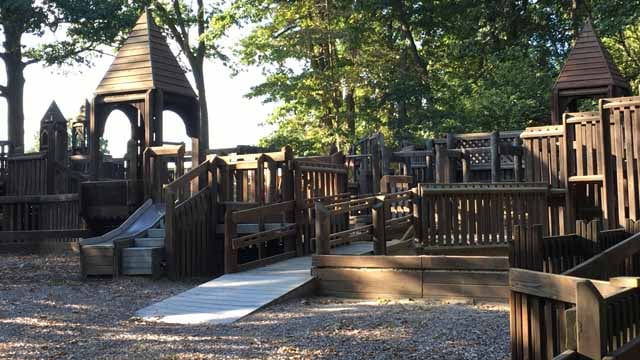 (WFSB photo)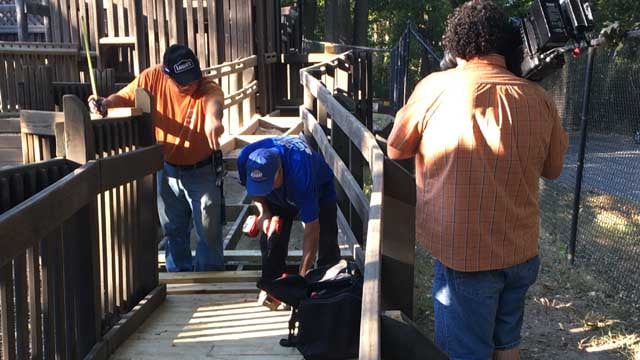 (WFSB photo)
WEST HAVEN, CT (WFSB) -
A playground in West Haven received a free face lift on Wednesday.
Volunteers said they spent a day at Painter Park on Kelsey Avenue, which was closed before the summer because of safety concerns.
The Lowe's stores in Derby, Milford, New haven and Orange stepped in and decided to refurbish the playground.
The franchises said they donated $10,000 in supplies.
Managers told Eyewitness News that the playground was well-built years ago, but it did need some work.
"We're adding a bunch of benches," said Peter Oullette, manager of Lowe's in Derby. "We're adding picnic areas, re-mulch, pressure washing, staining the whole thing [and adding] all brand new playground equipment!"
They said they expected the work to be completed by next week.
The park may reopen by the end of the month.
Copyright 2016 WFSB (Meredith Corporation). All rights reserved.