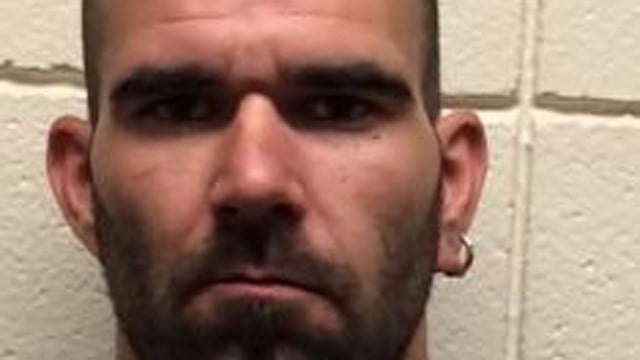 Allen Collins. (South Windsor police photo)
SOUTH WINDSOR, CT (WFSB) -
A man was arrested for burglarizing and ransacking a lumber business in South Windsor.
Police said 34-year-old Allen Collins was found walking a bicycle near the scene of the crime.
They said he admitted to breaking into Rex Lumber on Sullivan Avenue Friday just after 2:30 a.m.
Employees found offices damaged and flooded from broken water lines.
Items were also thrown around in break room areas.
An officer found Collins pushing his bike on Sullivan Avenue and stopped him.
Police said they found that Collins had a backpack containing items stolen from the business.
He later admitted to breaking into the building.
Police charged him with third-degree burglary, first-degree criminal mischief, threatening and third-degree larceny.
He was held on a $100,000 surety bond and given a court date in Manchester on Friday.
Copyright 2016 WFSB (Meredith Corporation). All rights reserved.