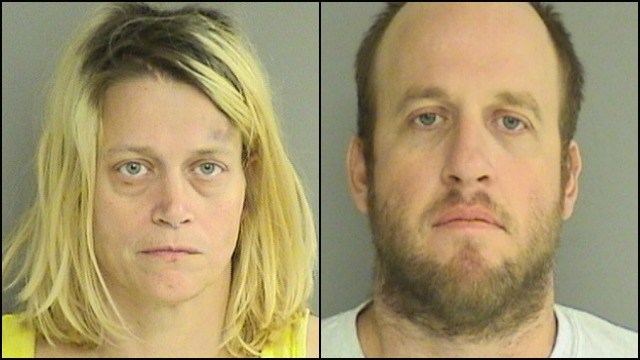 Arlene Poole (left) and Richard Poole (right) were charged with risk of injury to a child. (Middletown police)
Middletown police arrested two parents after they were found living in filthy conditions.
Officials said 41 year old Richard Poole and Arlene Poole were arrested after officials found their 7 year-old son wearing a dirty diaper.
According to police, they also found trash everywhere, soiled diapers, spoiled food, empty liquor bottles and plastic bags containing narcotics.
They said child, who has autism, was rail thin and hadn't been to school.
He was evaluated at Middlesex Hospital and is currently in the care of the Department of Children and Families.
Officials said police visited the home after the Truancy officer from Wesley Elementary School expressed concerned about the student's absence.
"The roll of the Truant officer is significant everyday in following up on students who are absent. Can't speak about this particular case but the wellbeing and overall health of our children is important to us," said Middletown superintendent Dr. Patricia Charles.
Both were charged with risk of injury to a child.
Richard Poole declined to comment on the case. Both parents will appear in court next month.
Copyright 2016 WFSB (Meredith Corporation). All rights reserved.