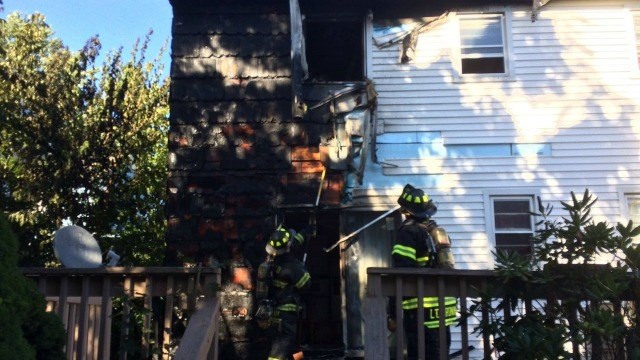 Officials responded to a house fire on Longmeadow Avenue Friday. (Fairfield FD)
Firefighters in Fairfield responded to a large house fire Friday.
Officials said they received a call to a house on fire on Longmeadow Avenue around 4 p.m.
Mutliple engines arrived at the house and found there was no one in the home.
Firefighters rescued two birds, however, one died.
"While no one was home to be alerted, the Fairfield Fire Department reminds all of our residents to check the batteries in their smoke alarms and to replace detectors that are 10 or more years old," said Assistant Fire Chief Scott Bisson.
It is unclear at this time what caused the fire.
The fire marshall's office is investigating.
Copyright 2016 WFSB (Meredith Corporation). All rights reserved.