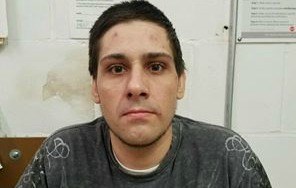 Connecticut State Police Photo
DANIELSON, CT (WFSB) -
Troopers arrested a man after a search of his car revealed nearly 100 bags of heroin, police said.
A trooper out of the Troop D, Danielson barracks was alerted to a car stopped on the side of Interstate 395 in Putnam on Saturday afternoon.
When the Trooper approached the car, he noticed the driver slumped over the wheel with drug paraphernalia in his hand. Police said the driver was highly intoxicated and under the influence of heroin. The driver refused a sobriety test and subsequently failed.
Police arrested 37-year-old, Danielson resident, Jason Cayen for DWI and possession of heroin.
Cayen was held on bond and is expected to appear in court on September 29 at Danielson Superior Court.
Copyright 2016 WFSB (Meredith Corporation). All rights reserved.