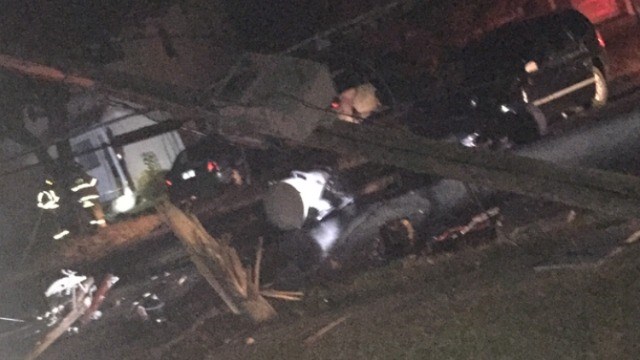 Harris Street is temporarily closed while crews work to fix a pole. (Eyewitness photo)
GLASTONBURY, CT (WFSB) -
Police said many are without power in Glastonbury after a car drove into a pole Sunday morning.
Officials said a car crashed into a pole earlier this morning on Harris Street and pulled down a transformer.
As a result, more than 250 residents are without power.
Power companies are on the scene fixing the pole, according to police.
The road is closed until further notice. No one was seriously injured in the crash.
Copyright 2016 WFSB (Meredith Corporation). All rights reserved.