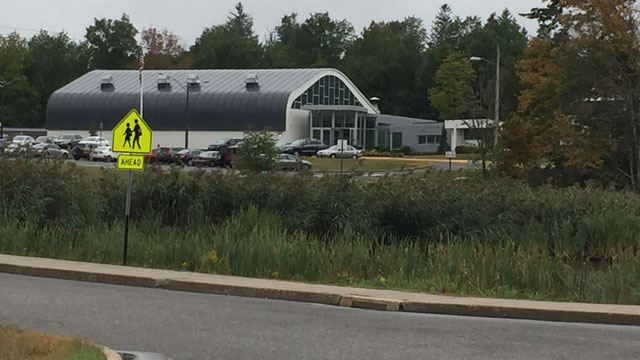 A small fire forced the evacuation and dismissal of the Litchfield high and middle schools. (WFSB)
LITCHFIELD, CT (WFSB) -
The Litchfield high and middle schools will reopen on Tuesday after the administration said a small fire forced the evacuation and dismissal of the schools on Monday morning.
Students and staff were safely evacuated around 7:30 a.m. According to the superintendent's office, "an electrical malfunction" caused a small fire in the gymnasium.
The fire was quickly extinguished and there were no reports of injuries..
All students and staff were relocated to the Litchfield Intermediate School. A short time later, the students were dismissed for the day.
"The Fire Marshall has determined that the electrical malfunction was isolated to the gymnasium and that the school is safe for students and staff," Litchfield Superintendent Sherri Turner said.
The classes will resume at the two schools on Tuesday morning.
The Center and Intermediate schools were in normal session on Monday, according to school officials.
"Thank you for your patience, cooperation and support. Our priority remains to keep students safe at all times, and this was achieved this morning through the dedication and team work of all staff involved," Turner said.
Copyright 2016 WFSB (Meredith Corporation). All rights reserved.