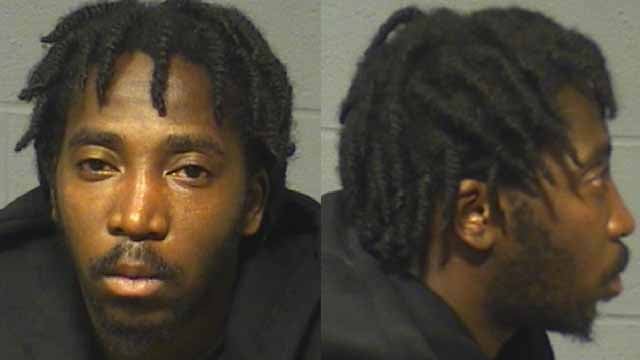 Demar Pipkin (Hartford PD)
HARTFORD, CT (WFSB) -
Authorities say a stolen firearm was found tucked into the sock of a Connecticut man who was brought to a Hartford hospital.
Police say they responded to St. Francis Hospital around 9:30 p.m. Sunday for a report of a firearm recovered from a patient. The patient had been transported to the hospital because he was unresponsive.
Police say hospital security found the revolver tucked into the man's sock. Police say it was loaded with six live rounds. An investigation revealed the firearm was reported stolen out of Glastonbury.
Twenty-five-year-old Demar Pipkin, of East Hartford, was charged with carrying a pistol without a permit and related crimes once he was discharged from the hospital.
Online public records didn't list a phone number for Pipkin. It's unclear if he has a lawyer.
Copyright 2016 The Associated Press. All rights reserved. This material may not be published, broadcast, rewritten or redistributed.