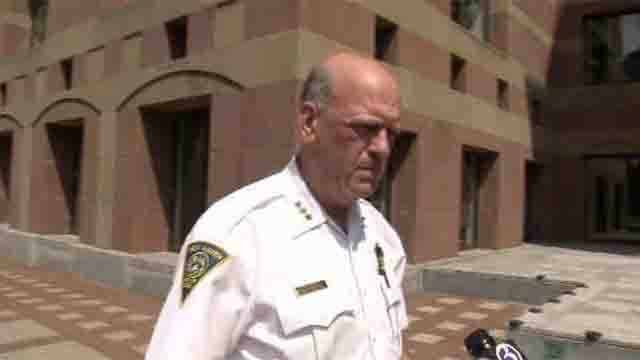 Former Police Chief Dean Esserman (WFSB)
HAMDEN, CT (WFSB) -
Quinnipiac University has hired the former New Haven police chief who resigned from his position earlier this month.
On Monday evening, Quinnipiac released a statement, saying Dean Esserman joined the university as a senior professional-in-residence for emergency management response.
"He will examine the university's emergency response plans to make sure we're using the best practices to keep the university community as safe as possible," said Lynn Bushnell, the university's vice president for Public Affairs.
This comes after Esserman's behavior at Archie Moore's in July was being called into question.
He was given a 15-day paid leave of absence on July 25
This was not the first time Esserman's behavior is being called into question.
In 2014, the chief was spoken to after an incident during a football game at the Yale Bowl, where he allegedly lashed out at an usher when questioned on whether or not he had a ticket to the game.
The latest incident comes on the heels of a 'no confidence vote' from the police union, though the mayor has stressed the chief has done a good job and has her backing, citing declining crime rates.
Copyright 2016 WFSB (Meredith Corporation). All rights reserved.