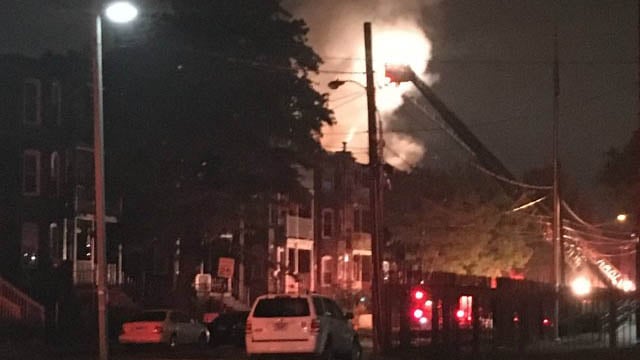 (WFSB photo)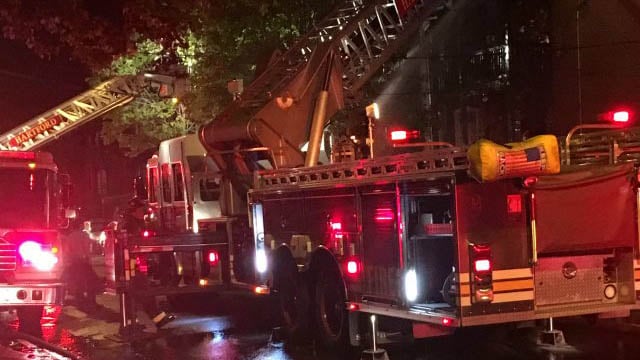 (WFSB photo)
HARTFORD, CT (WFSB) -
A fire has destroyed a vacant building early Tuesday morning on Babcock Street in Hartford.
According to fire officials, crews were called to the scene around 2 a.m. on the report of a fully involved structure fire.
Firefighters reported seeing heavy fire and smoke coming from the second and third floor of 159-161 Babcock St.
Firefighters said they were able to knock back some of the fire and conduct a search on the first floor; however, conditions worsened and crews had to exit.
Firefighters then began an exterior defense.
Officials said the building was vacant at the time and is now structurally unstable. They expect it to come down.
"Seeing as we couldn't get an internal attack on the building, we had to go exterior. We had to use different tactics. It's going to take a little longer than we expected to get the fire out," said Capt. Raul Oritz, Hartford Fire Department.
Firefighters said it is too soon to determine if the fire was accidental or set intentionally.
The city's fire Marshall is investigating the cause.
Copyright 2016 WFSB (Meredith Corporation). All rights reserved.