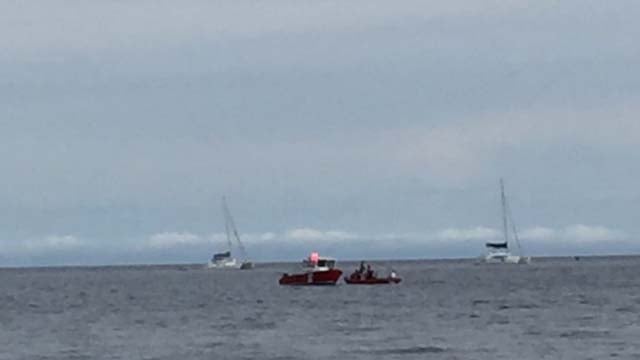 (Milford Fire Dept)
MILFORD, CT (WFSB) -
Milford firefighters rescued a man from the water between Silver Sands State Park and Charles Island on Tuesday afternoon.
A 52-year-old man had tried to walk out to Charles Island with his 24-year-old son on a sandbar, but they misjudged the tide.
The son was able to swim safely to shore, but the father managed to grab onto a nearby buoy and held on for safety.
Firefighters were able to rescue him and take him to shore. He was treated for minor injuries.
Milford officials are reminding people to avoid walking out to Charles Island when the sandbar is visible.
"The rising tide brings a very strong current that often pulls recreational walkers out into deeper waters," officials said in a press release.
Copyright 2016 WFSB (Meredith Corporation). All rights reserved.