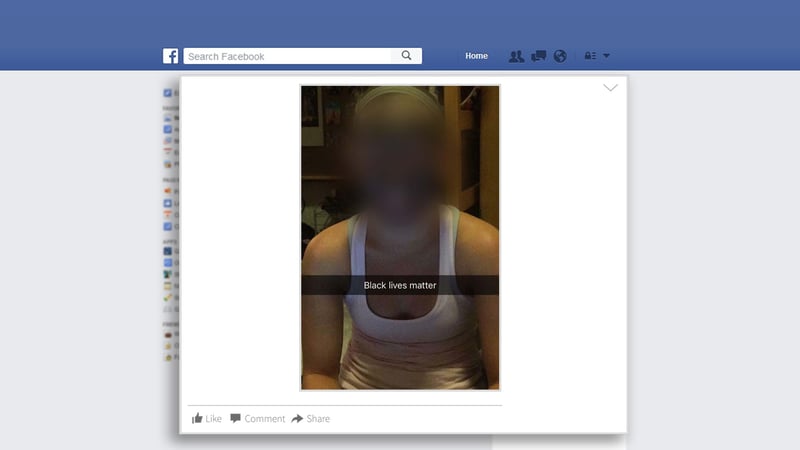 Quinnipiac University disciplined those responsible for this photo (Facebook)
HAMDEN, CT (WFSB) -
Quinnipiac University has disciplined some students who are allegedly responsible for posting what the university calls an "offensive photo" on social media recently.
The photo, which was originally taken on Snapchat then posted on Facebook, was seen circulating on social media and shows a white woman with her face covered in a brown material.
The caption on the photo says "Black lives matter."
On Tuesday, Quinnipiac University posted a statement on its Facebook page saying "The University takes this matter very seriously and acted swiftly to discipline those responsible for the offensive photo. This incident does not reflect the true nature of our university, where we have a long history of zero tolerance for any acts of racism, hatred or bigotry."
Many students have been sounding off on social media, saying they are hurt by this and called it insensitive.
Copyright 2016 WFSB (Meredith Corporation). All rights reserved.