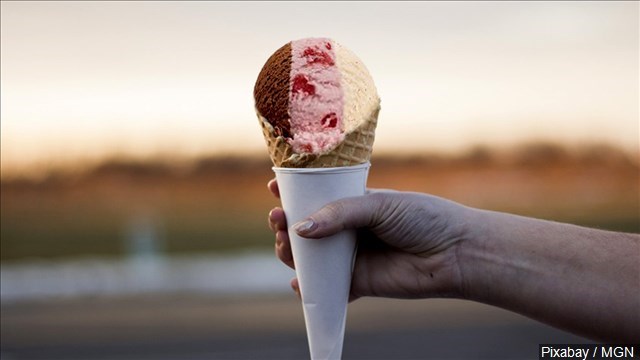 (MGN photo)
(WFSB) -
Pull up to a dairy barn and grab yourself a cone.
Thursday is National Ice Cream Cone Day, according to NationalDayCalendar.com.
The site said there is some controversy as to who invented the ice cream cone.
The earliest versions showed up in French cookbooks in the 1820s. They were called "little waffles." They were literally little waffles that were rolled into cones.
They became popular in the U.S. in the late 1800s, the site said. They made their debut as an ice cream cone at the World's Fair in St. Louis in 1904.
Nabisco began selling them in 1928 and the rest is history.
According to the website popsugar.com, Buttonwood Farm in Griswold, CT has the best ice cream in the state. Another website, purewow.com agrees.
For a dairy barn or farm near you, check out ctvisit.com.
Celebrate by posting photos of ice cream cones to social media with the hashtag #IceCreamConeDay.
Copyright 2016 WFSB (Meredith Corporation). All rights reserved.