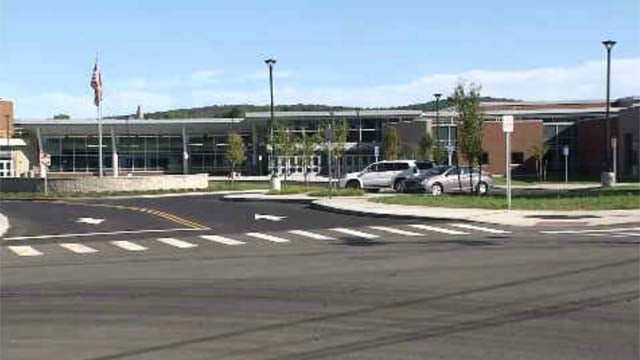 Maloney High School (WFSB)
MERIDEN, CT (WFSB) -
Meriden police will increase their presence at Maloney High School on Friday after a threat was found in a boy's locker room Thursday afternoon.
Police said the note was found just after noon, however it is unclear how long it had been there.
The note indicated there would be a "school shooting tomorrow."
Police said while the threat is not considered to be credible, they will be taking the appropriate precautions to ensure the safety of students and staff during the school day on Friday.
Officials searched the locker room area, however nothing was found.
"It's upsetting when you have to teach your children how to protect themselves in a place where they should be safe," said Wanda Eddy. "I just feel bad, I feel bad for the kids who have to live in this world and for us parents not knowing what's going to happen when you send your kids to school each morning."
Copyright 2016 WFSB (Meredith Corporation). All rights reserved.