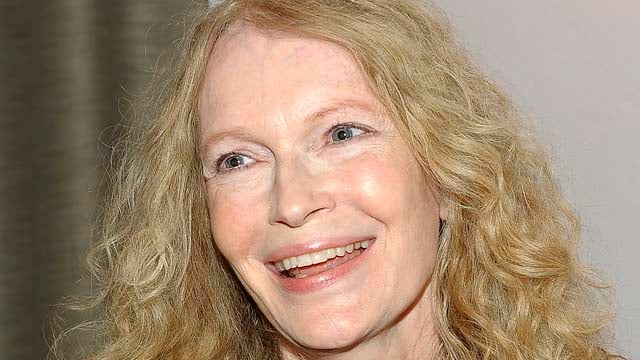 Mia Farrow (AP Image)
ROXBURY, CT (AP) -
Mia Farrow says her family is devastated by the suicide of her son Thaddeus Wilk Farrow.
The actress writes on Twitter that the 27-year-old was a courageous person who "overcame so much hardship in his short life."
Thaddeus Farrow contracted polio in Kolkata, India, and was paralyzed from the waist down. The actress adopted him in the mid-1990s.
Connecticut State Police say Thaddeus Farrow was found in his vehicle Wednesday afternoon in Roxbury with a life-threatening injury. A medical examiner concluded he shot himself in the torso.
Police say Thaddeus Farrow lived in Torrington, about a 24-mile drive from Roxbury, which is next to his mother's hometown of Bridgewater.
Officials from Central Connecticut State University said said Thaddeus was studying criminology and was well liked by all who knew him.
Copyright 2016 The Associated Press. All rights reserved. This material may not be published, broadcast, rewritten or redistributed.