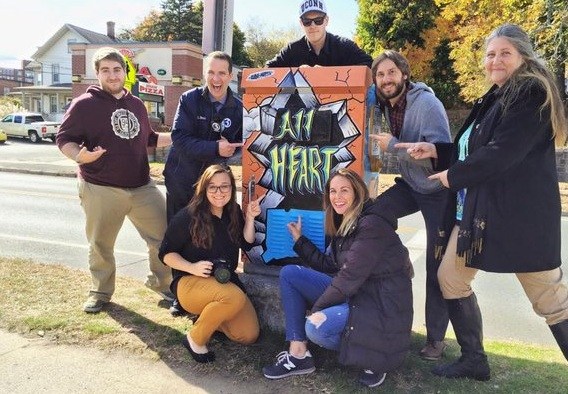 Bristol's traffic boxes are being turned into artwork (WFSB)
BRISTOL, CT (WFSB) -
Whether or not a volunteer public art project be allowed to continue in Bristol will be up for debate on Friday afternoon.
It's on the docket for the Board of Police Commissioners despite voting to end the program earlier this week.
The plain ones can be seen at intersections around the city, but the ones with fluffy white clouds are rare.
Nine of them have already been painted around Bristol. Another 10 were scheduled for this past summer, before the project started to hit some snags.
Artists told Eyewitness News that they submitted 10 designs to the city but only three were approved.
The Bristol Art Squad said it has done many of these painted boxes on a volunteer basis to try to help brighten up its community.
It say it had some back and forth with the city about the design for the other seven boxes over the summer and were blindsided when city officials decided to end the project.
The Board of Police Commissioners made that vote Tuesday night.
Bristol Mayor Ken Cockayne is one of the four people who voted to end it; but, he said they would revisit the issue.
Cockayne has called a meeting for Friday at noon to address the project again.
Copyright 2016 WFSB (Meredith Corporation). All rights reserved.