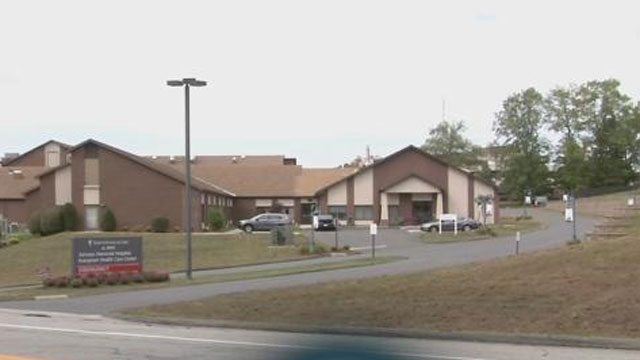 Lockdowns were lifted at Stafford Springs hospital, healthcare center on Friday. (WFSB)
STAFFORD SPRINGS, CT (WFSB) -
Johnson Memorial Medical Center and the Evergreen Healthcare Center in Stafford Springs were both placed on lockdown on Friday afternoon, state police said.
Connecticut State Police said the lockdowns, which were lifted just before 1 p.m. came after a report of person with a gun in the area.
The hospital and healthcare center share a driveway on Chestnut Hill Road.
Troopers said the incident was resolved with no injuries and an individual is in custody.
The hospital said the man was taken into the hospital for treatment. The gun was removed.
They said there was no active shooter. They remain on the scene.
No other details were released.
Stay with Eyewitness News for updates on air and online.
Copyright 2016 WFSB (Meredith Corporation). All rights reserved.