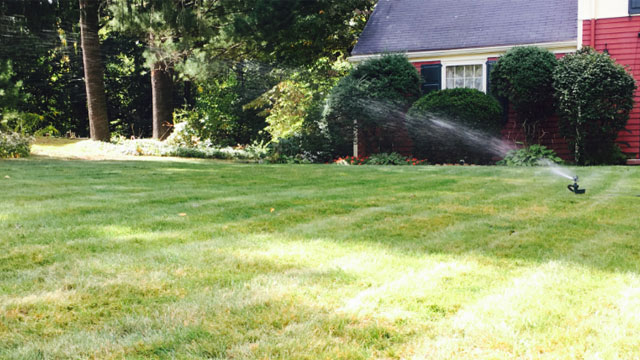 Waterbury residents are being asked to "voluntarily conserve water." (WFSB)
WATERBURY, CT (WFSB) -
Waterbury residents were asked to "voluntarily conserve water" on Friday because of the city water levels are low, according to the mayor's office.
The Waterbury Water Department is monitoring the water levels each day. As of Thursday, the usable capacity was at 55% or 201 days of supply of water.
"As you may know, the state Department of Public Health issued a statewide drought advisory in June due to a lack of rainfall. Over the course of the summer, we have continued to experience below normal rainfall. So we are asking Waterbury customers and the other town water departments supplied by our water system to help us voluntarily conserve water," Mayor Neil O'Leary said in a statement on Friday.
The mayor's office released the following ways to conserve water:
Fix leaking pipes and fixtures
Run only full loads of dishwashers and washing machines
Rinse all hand-washed dishes together
Turn off water while brushing your teeth or shaving
Limit the amount of outside water use.
The Waterbury Water Department said drought conditions trigger an "emergency contingency plan that require notice when the usable storage reaches certain levels based on the time of year."
"Although we are still slightly above our first trigger level, with little significant rainfall forecast for the near future, being pro-active and asking for voluntary conservation is prudent.," Water Superintendent Chris Bogucki said in a statement on Friday.
Copyright 2016 WFSB (Meredith Corporation). All rights reserved.