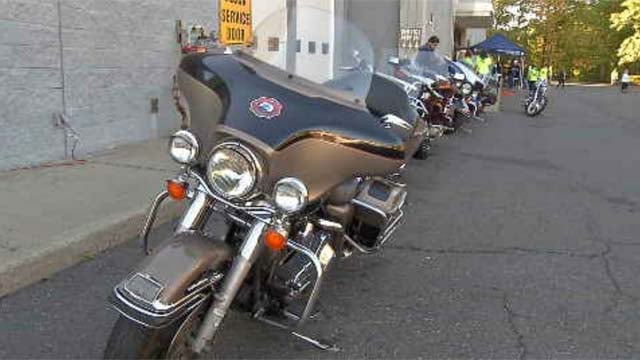 Hundreds participated in the annual Ride for Justice on Sunday. (WFSB)
BRISTOL, CT (WFSB) -
On Sunday, hundreds of motorcyclists revved their engines for the 7th annual Ride for Justice.
The event raises money for the Petit Family Foundation, which was started in honor of Jennifer-Hawke Petit, and her daughters Hayley and Michaela, who were murdered during a horrific home invasion in 2007.
This year, the ride took off from Bristol, and ended at the polo grounds in Farmington.
Dr. William Petit, who survived the home invasion, said the ride, their annual run, and golf tournament are all party of carrying out the memories of Jennifer, Hayley and Michaela.
"All the people in the community have helped us support their memories and out missions, supporting education of young people, helping people affected by violence and helping people with chronic illnesses, so it has been great," Petit said.
To date, the Ride for Justice alone has raised close to $200,000.
Copyright 2016 WFSB (Meredith Corporation). All rights reserved.