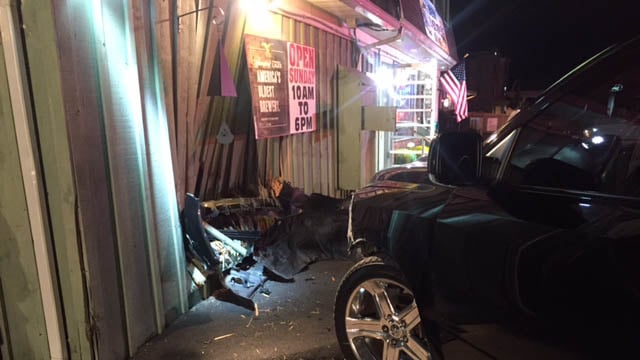 (Branford police photo)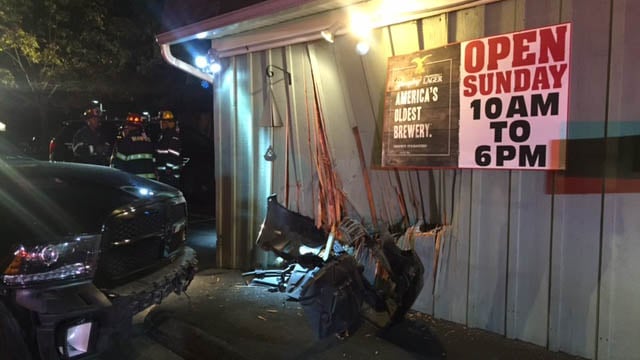 (Branford police photo)
BRANFORD, CT (WFSB) -
A truck crashed into a liquor store in Branford Monday night.
The Branford police and fire departments said they responded to 317 East Main St. around 8:15 p.m.
They found a pickup truck had crashed into the side of The Cork Shop - Beer, Wine and Spirits.
Information about the driver was not yet made available.
Police said the driver was in the parking lot and had backed away from the building when the rear of the truck became lodged on a telephone pole guide wire.
The driver tried to free the truck, but accelerated and lurched the vehicle forward. That's when it struck the building and caused significant damage, according to police.
No one was hurt.
Police said they are still investigating.
Copyright 2016 WFSB (Meredith Corporation). All rights reserved.