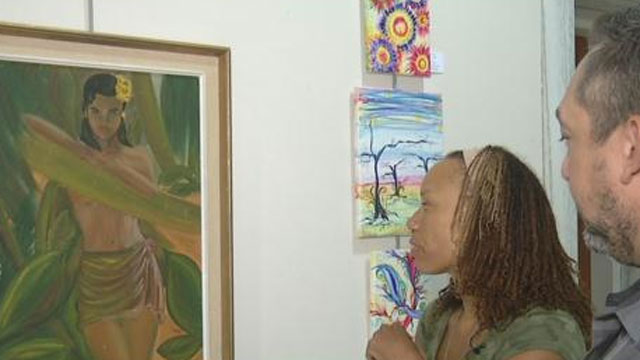 New Britain will feature an art gallery all about veterans. (WFSB)
NEW BRITAIN, CT (WFSB) -
New Britain will feature an art gallery all about veterans.
The work isn't combat focused, in fact it ranges from photography of cars, to paintings of flowers and sculptures.
It's called veterans expressions and was created by the Veterans Art Foundation with support from the city's mayor.
Organizers said that each piece was created by a veteran or family member of a veteran.
All of the artwork is displayed on the second floor of city hall near a large oil painting dedicated last year.
Tonight, the artists will be on hand to show and talk about their work. The event will be held from 5 p.m. to 7 p.m. at New Britain City Hall.
Copyright 2016 WFSB (Meredith Corporation). All rights reserved.