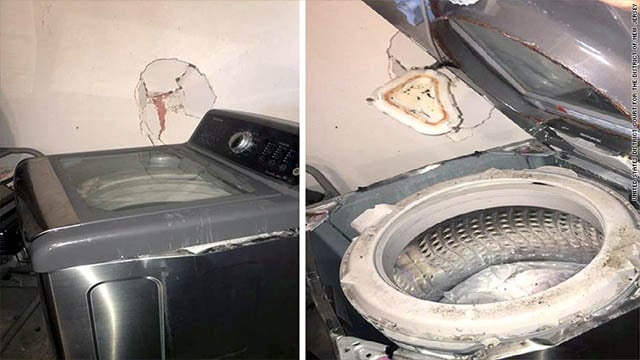 (CNN)
(CNN) -
If you're on your way home from returning your Samsung Galaxy Note that burst into flames, you may want to check your washing machine.
U.S. regulators are now warning about top-loading Samsung washers.
Some washers made between March 2011 and April 2016 have reportedly exploded.
One woman said hers exploded with such velocity it broke through her wall.
The Consumer Product Safety Commission suggested people only use the delicate cycle when washing bulky items, which "lessens the risk of impact injuries or property damage" from the machine becoming "dislodged."
A statement from Samsung says they're working with U.S. officials on a remedy.
For more information, click here.
© 2016 Cable News Network. Turner Broadcasting System, Inc. All Rights Reserved.