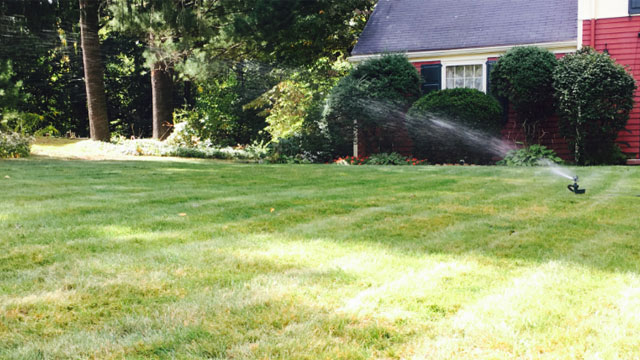 (WFSB)
GREENWICH, CT (WFSB) -
On Thursday, the Department of Public Health declared a temporary 30-day public water supply emergency for some Connecticut towns.
Officials said the towns impacted are Greenwich, Stamford, Darien and New Canaan. Those towns are served by Aquarion Water Company.
The order will remain in effect for 30 days, officials said in a press release, but Aquarion can apply for additional 30 day extensions, up to a maximum of 150 days.
The water supply emergency was requested by Aquarion to allow the company to "divert water from other sources of supply to the four Connecticut towns which are facing a substantial depletion of their public water supply as a result of ongoing drought conditions."
Officials from the public health department consulted with the Department of Energy and Environmental Protection and the Public Utility Regulatory Authority, who determined the declaration was necessary.
"This is not a step that the Department of Public Health takes lightly or frequently, but it is clear that despite water conservation efforts taken by Aquarion and its customers, diversion of water from other areas in Aquarion's water supply in addition to continued mandatory water conservation measures is necessary to avert a much larger water crisis in these towns," said public health Commissioner Dr. Raul Pino in a press release. "Ensuring an adequate supply of safe drinking water remains our number one priority for protecting public health, and we will be monitoring the Aquarion situation very closely through a series of mandatory weekly reports and enhanced water quality testing by Aquarion."
Copyright 2016 WFSB (Meredith Corporation). All rights reserved.