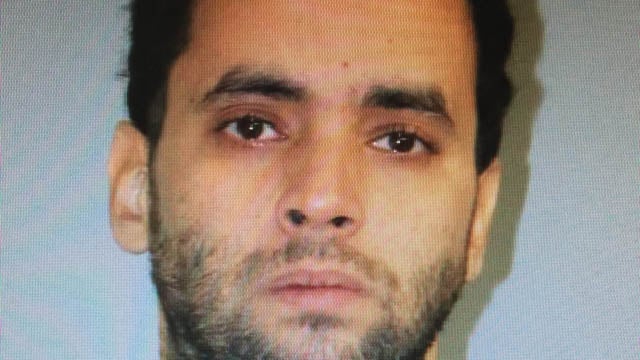 Alexis Sanchez. (State police photo)
KILLINGLY, CT (WFSB) -
A man known on the streets as "Butter" was arrested by state police for selling prescription drugs out of Killingly.
Alexis Sanchez, 38, was charged with possession of narcotics, possession with intent to sell and operating a drug factory.
Troopers said they executed a narcotics-related search and seizure warrant at an apartment on Cottage Street Thursday around 7 p.m.
The warrant stated that Sanchez had been selling drugs from the apartment.
Sanchez was found at the home, along with an unidentified female.
Investigators found a number of oxycodone pills, some of which were prepackaged for sale.
They also said they found fentanyl and nearly $2,000 in cash.
A digital scale, packaging material and a cell phone were seized as evidence.
Sanchez was released on a $50,000 bond and scheduled to face a judge on Oct. 13.
Copyright 2016 WFSB (Meredith Corporation). All rights reserved.