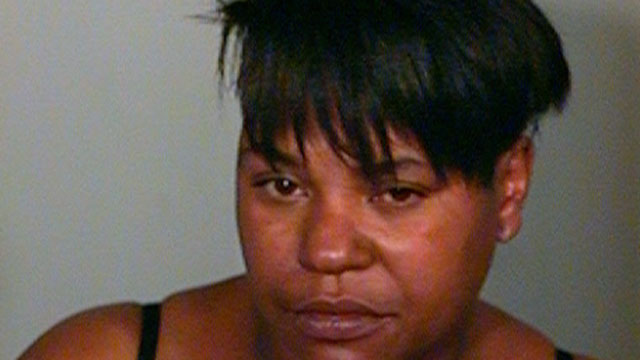 Destinie Seales was accused of spraying multiple people in the face with a citrus spray agent.  (New London Police Department)
NEW LONDON, CT (WFSB) -
A New London woman was arrested Thursday after police said she sprayed multiple people in the face with a citrus spray agent.
Police charged 38-year-old Destinie Seales with third-degree assault, risk of injury to a minor and breach of peace following an altercation between her and several others.
According to the New London Police Department, Seales sprayed multiple bursts of the citrus-type spray agent through a screen door at the residence.
One victim told police that they were hit directly in the face with the agent and four other victims, which include a 3 year-old-child, reported minor symptoms.
All of the victims were treated at the scene with cool flushes of water and fresh air
Seales is now being held on $25,000 bond and awaiting her court appearance.
Anyone with information is asked to contact the New London Police Department at 860-447-5269.
Copyright 2016 WFSB (Meredith Corporation). All rights reserved.