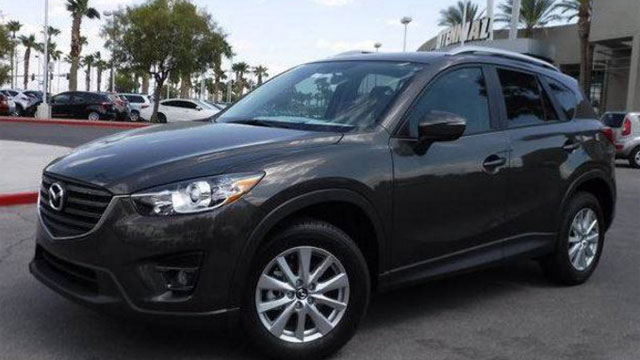 Police released a photo of the vehicle believed to be involved in the break-in. (Waterford Police Department)
WATERFORD, CT (WFSB) -
Police are looking for a man who "kicked in" the front door of a home in Waterford on Friday morning and the suspect could be connected to other burglaries in the town.
The unidentified man went into a home in the 100 block of Spithead Road around 10:15 a.m.
Upon arrival, the suspect was spotted driving a gray-colored Mazda CX-5 with the Connecticut license plate VE 2425. Police said they followed the CX-5, but it "speed off at a high rate of speed down Spithead Road."
Then CX-5 went on to Cross Road where officers said they "did not engage the suspect vehicle."
Following the break-in, police urged "residents to make sure all of their doors and vehicles' are secured when they are not home." Residents were also advised to report any suspicious activity to police by calling 911.
During the last few days, police said they have responded to "several burglaries and believe the subject from today may be connected to them."
The suspect is being described as a man in his late thirties, heavier set with dark hair and a tight cropped beard close to face. Police said his "hair was dark with streaks of grey, protruding teeth with gaps in both upper and lower front teeth and he had large eyes."
Anyone with information is asked to contact the Waterford Police Department at 860-442-9451.
Copyright 2016 WFSB (Meredith Corporation). All rights reserved.