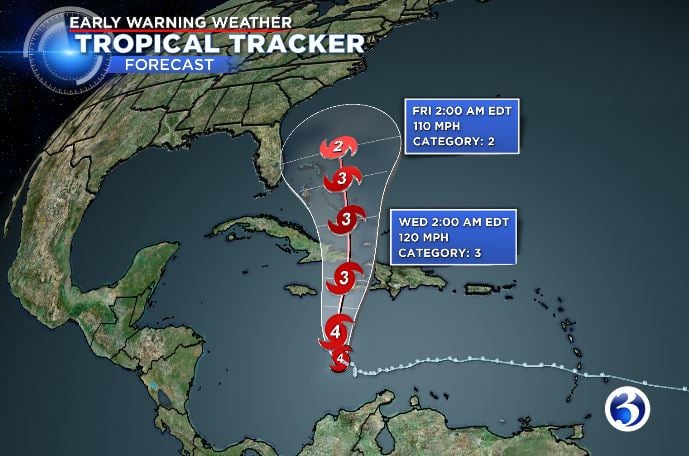 HARTFORD, CT (WFSB) -
Hurricane Matthew is on it's way up north, but whether or not it will hit New England is still up for debate.
Meteorologist Mike Cameron gave an update on what we can expect.
"The latest [model] wants to take it and push it right through New England. I'd say one out of every 8, one out of every 10 times the model has been doing that," said Cameron.
The storm is currently going through the Caribbean as a category 4 storm. It is expected to more right off the coast of Florida, but it is unclear how severely it will impact the state.
As for the weather across Connecticut, Cameron said there will be occasional rain and wetness throughout the day.
"Our futurecast is showing between now and noon we have just a few spotty showers, maybe just a little bit of drizzle but it won't be bad," said Cameron.
There will be cloudy skies and breezes as well.
To track the rain, head to our live pinpoint doppler.
Copyright 2016 WFSB (Meredith Corporation). All rights reserved.