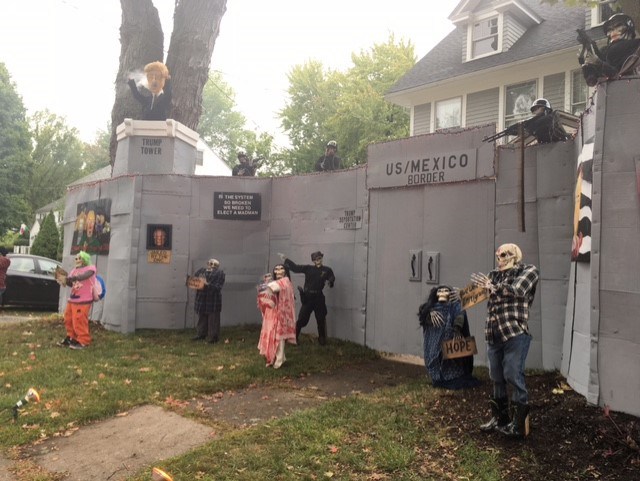 A West Hartford homeowner created a display inspired by the 2016 election. (WFSB)
WEST HARTFORD, CT (WFSB) -
A West Hartford home is creating buzz because of its politically-inspired Halloween decorations.
The house has a wall around it that reads the "US/Mexico border" and has the Trump Tower next to it with a dummy of Donald Trump on top.
There is also a sign on the wall, "is the system so broken we need to elect a madman" and a dummy of Bernie Sanders behind bars that reads "jailed by the DNC".
Copyright 2016 WFSB (Meredith Corporation). All rights reserved.