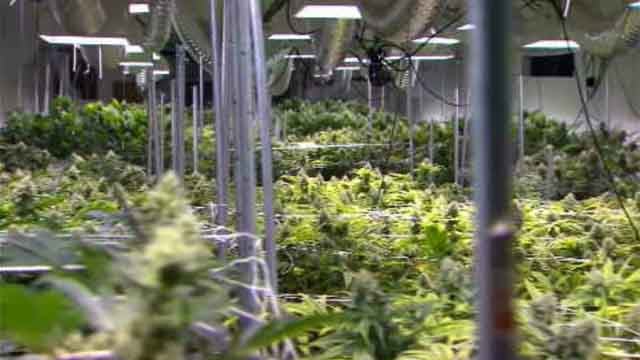 (WFSB)
HARTFORD, CT (AP) -
Connecticut wants its hospitals, universities and licensed marijuana producers to study marijuana's medicinal qualities.
Beginning Oct. 1, the state is accepting proposals for research projects. They will be vetted by an institutional review board and theoretically protected under the legal umbrella of the state's four-year-old medical marijuana law. The federal government still considers the drug an illegal substance with no acceptable medical use.
Officials hope the new program will help boost the state's biotech industry.
The National Conference of State Legislatures says there are roughly 10 states with laws allowing research of medical marijuana. However, some of those are hindered by federal rules concerning medical marijuana research.
Connecticut's program is considered to be one of the most highly regulated in the country, with a standardized product dispense by pharmacists.
Copyright 2016 The Associated Press. All rights reserved. This material may not be published, broadcast, rewritten or redistributed.